Adaptive Concepts is an Austin, Texas based company and offers a wide assortment of internet and networking solutions for the business, home office, and home.
Since 1998 we've been sharing our technical expertise in the areas of network management and web site development.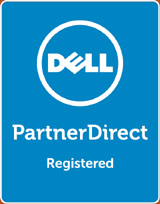 As a member of Dell's PartnerDirect program, Adaptive Concepts, Inc. can offer your company discounted prices on virtually all of Dell's products.
Review our website for references and learn more about the professional services we offer. See why Adaptive Concepts is the right choice for you and your company.
Contact us for further information about the impact we can make on your business.